We are grateful that the following respected professionals have agreed to come on board as advisors on all aspects of our product offering. We are sure that they will help ensure that standards are maintained.
Rugby Coaching Advisory Board
is an IRFU accredited level 2 head coach.  Nigel is vastly experienced both as a player and as a coach.  He is a fluent French speaker, who has over 30 years experience at the top level of the game in both Ireland and France.  Nigel founded Rugby And French and is a passionate believer in the power of the game as a positive development and educational tool for young people.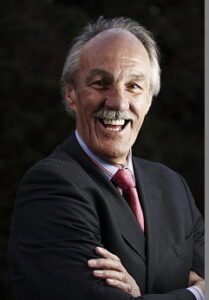 is a former British and Irish Lions Coach as well as being a former English Player, Captain and Coach. Roger was a Rugby and Physical Education Master at Harrow School in London. His experience and knowledge of the game and its principles are second to none and always delivered in a direct and easily understandable manner.
is currently the Director of Rugby at University College Dublin who play in Ireland's First Division. Bobby is also the Head Coach at Gonzaga College in Dublin, a former Leinster Senior Team Coach, Irish schools Coach and Irish Under 19s Coach. Bobby is a School Teacher and a Rugby Coach since 1987 and is the perfect man to give an informed and up to date opinion on the current trends in the game at Schoolboy, Academy and Senior Level.
is a former Irish International Player who also had spells with Harlequins and London Irish in the Premiership Competition in England. Upon his retirement, Niall headed up IRUPA ( the Irish Rugby Union Players Association ) for 8 years. He now currently runs his own Player Management Agency 'NAVY BLUE' where he manages many Professional and International Players. Niall is ideally suited to help and advise us on the demands of the modern game and also the specific demands for both Player and Parents of any aspiring Professional Players.
is the Head of Physical Education at St Andrews College in Dublin. David is a highly respected Conditioning Coach who has had huge success in transforming the Conditioning Culture at Seapoint in the all Ireland League and with his School Senior Team. His own passion for conditioning allied to his experience as an MMA Fighter and as a Teacher are a unique and very effective mix.